Meet Our Team
Our friendly, dedicated, and energetic team is committed to working with you and your family to create a positive experience every time you visit our practice.
We welcome you with warm smiles to our practice!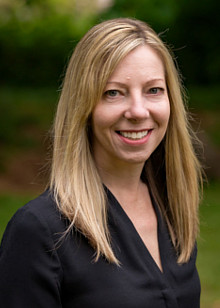 Teresa
My husband and I have three wonderful kids. They keep us busy with sports, drum lessons, and rock band rehearsals. We love to cheer for the kids' sports teams, travel, explore the beautiful northwest, and try new restaurants. My husband is a former chef so we tend to have great meals at home as well!
I started my career in dentistry as a chair side assistant. After 5 years as an assistant, I moved to other areas of the dental office while still occasionally assisting. I enjoy continuing education and learning about new developments in dentistry. I'm happy to answer questions about dental procedures, insurance benefits, treatment estimates, patient accounts and scheduling. Please let me know how I can help. The best part of my job is creating relationships with our patients. It is very fulfilling to see a patient who has been fearful in the past leave the office smiling and feeling comfortable.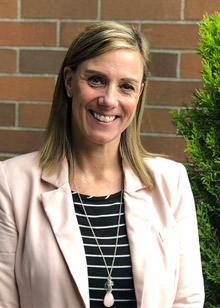 Elizabeth
I'm Elizabeth. I'm a native Floridian but have lived in the PNW for the past 13 years. I have 15 years of administrative experience and 6 years in the dental field. I'm relatively new to the office and love working here. I'm here to help patients with their insurance needs, answer questions and scheduling. Outside of work I enjoy spending time with my beautiful daughter and two puppies. I'm dedicated to my church and friends and when I have time love to travel.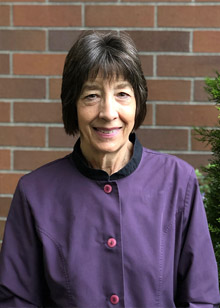 Tammy
I have been working for Dr. Howard as a dental hygienist since he bought the practice in 2011 and have over 20 years of experience in making my patients' smiles as healthy as possible. I am passionate about my job and strive to help each patient achieve and maintain optimum oral health. Dr. Howard is very confident in his ability to provide each patient the individualized care they need. He is warm, caring, and very personable. I enjoy getting to know my patients on a personal level; they are my "dental family". I have two daughters and three grandchildren with one more on the way! In my free time I enjoy gardening, antiquing, and Argentine tango dancing besides spending time with my family.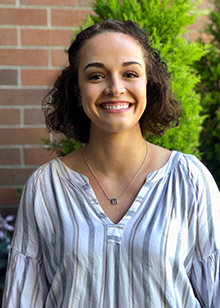 Morgan
As one of Dr. Howard's hygienists, I strive to provide individualized care to every patient and help them achieve a healthy smile. I attended Idaho State University where I received my Bachelor of Science in Dental Hygiene. Interacting with patients is something I love and look forward to doing everyday; it's such a great experience getting to know patients on a personal level. It's fun to see how much has changed in their lives since their last office visit. I thoroughly enjoy working for Dr. Howard. He truly has his patient's best interest at heart and cares for their well-being. In my free time, I enjoy exploring the Pacific Northwest, traveling and hiking.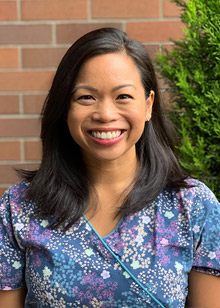 Daisy May
I joined Dr. Howard's practice over 3 years ago bringing an enthusiastic attitude towards patient education and personalized care. This team is genuinely excited to facilitate the best outcomes for long term oral health. I have enjoyed working in the medical field for the last 16 years and have been practicing dental hygiene for the last 6 years.
A native Seattle-ite, I grew up in Renton and currently live in the Capitol Hill neighborhood. After attending the University of Houston I earned my hygiene degree from the Pima Medical Institute. Outside the office, I spend my time exploring the city, hiking, Olympic Weightlifting, Snowboarding, Volleyball, and other team sports.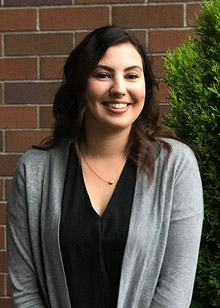 Angela
My name is Angela Biros and I'm a certified dental assistant. I graduated from Renton Technical college in 2016. After working in many offices, I am happy to say that I found my dental home at Dr. Howard's practice. I am grateful to be part of a team that truly works together for the patient. I take great pleasure in getting to know the patients so I can better treat each individual and give them the tools they need to achieve optimal oral health. I chose the dental field because I love helping people and nothing is more rewarding than giving someone confidence in their smile.
When I'm not working I enjoy exploring the Northwest, going on hikes and camping with friends and family. I also love trying new restaurants and traveling whenever I can.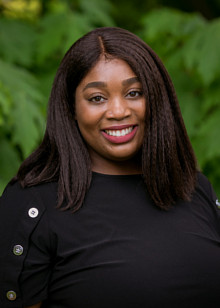 Ashley
Hi, my name is Ashley. I've been a dental assistant since 2017 and I love working in this field. As a child I really looked forward to going to the dentist. I remember the friendly staff and the dentist talking to me about my teeth. Those positive visits are what ultimately lead me down this career path. When I'm not at work I enjoy spending time with family and friends or relaxing with a good movie. I'm excited to be a part of this team. Dr. Howard and the staff are a joy to be around and I look forward to the work. We all work hard to make the patient experience as comfortable as possible.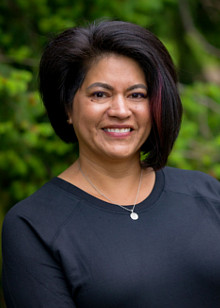 Mimi
I have worked in the dental field for 20 plus years. I especially like working with children and making them feel comfortable in the dental chair. When I am not at work, I am spending time with my 2 children and husband of 15 years. I enjoy being out in the fresh air, traveling to new places and cooking Mexican food.